Cemberlitas Haman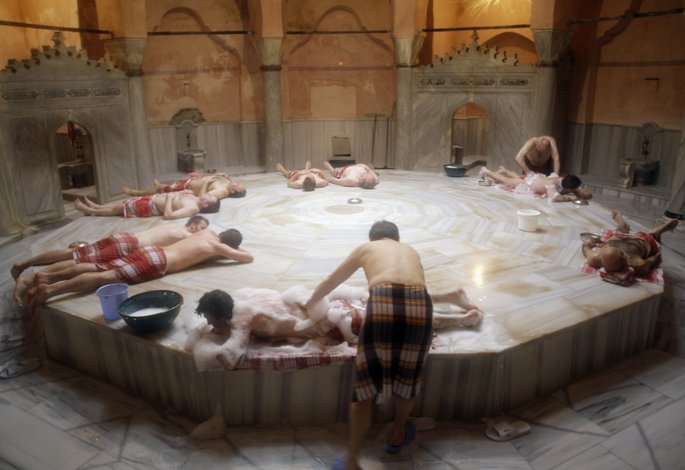 The Cemberlitas Hammam is located next to the Cemberlitas Column, near the Grand Bazaar. It was built by architect Sinan with the wish of Nurbanu Sultan, mother of Sultan Murat III and wife of Selim II, in 1584 to provide a source of revenue for the Valide-i Atik Mosque in Uskudar.
The Hammam was originally built as a double bath for both men and women in separate sections, but the the women's section was destroyed in the 19th century under the reign of Sultan Abdulaziz in order to widen the road. Lately, the women's section is re-built but nowadays they use the same entrance with the men before going to their own section. The dressing room areas are roofed with large domes and are called as cold section (sogukluk). The baths have 38 washing basins (kurna) in the hot areas (sicaklik). In the middle of this hot area, a large and heated marble platform (gobektasi) is located and private bathing cubicles (halvet) are around the room.
It's open everyday between 06.00-24.00.
Tel: (212) 522 79 74 and 520 18 50