An authentic Turkish experience can be combined with a racuous nights drinking at one of Turkey's meyhanes. These tavernas serve raki, beer and wine, along with an awe-inspiring selection of mezes (starters), succulent kebabs and fruits of the season. A favourite location for raki drinking, the atmosphere gets louder and merrier as the night progresses, with clients often breaking into impromtu renditions of Turkish classics. The most famous meyhanes in Istanbul are located in the Cicek Pasaj in Beyoglu, a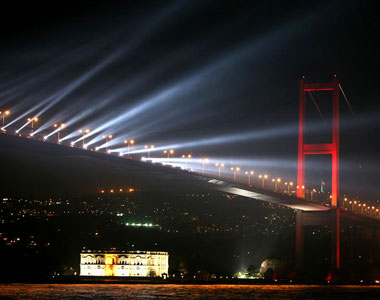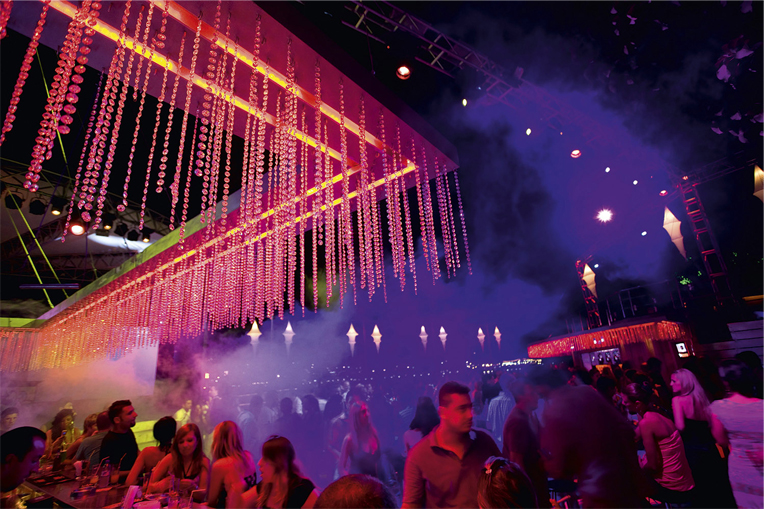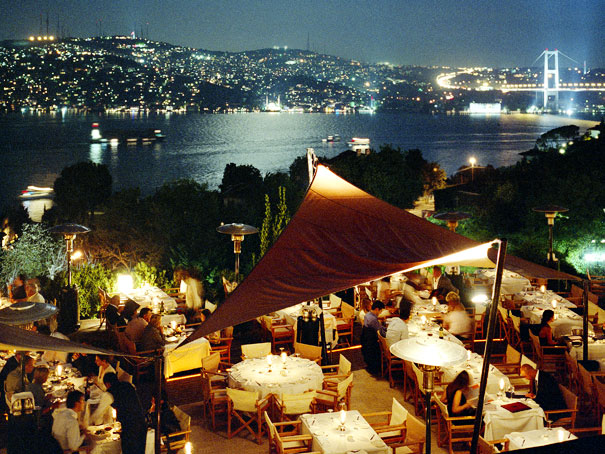 bustling passage whose many meyhanes are interspersed with flower, fish and vegetable stalls, and where street musicians and vendors wander among the revellers. Birahanes are more basic, with the beer taking precedence over the food. Turkish women rarely enter birahanes. Although foreign women are tolerently expected to break all the rules, and will usually be made feel welcome, it is advisable not to go to such all-male preserves alone.
For those who want to see something more exotic, many nightclubs offer "Oriental shows" with sequined bellydancers, troupes of Russian or Romanian dancers, and flashy caberet singers. Most of these shows are quite tame and sanitized, although the visitor should beware of the seedier style pavyon, where the unsuspecting can be ripped off for an inordinate amount of money, in return for some watered-down drinks and the dubious company of one of the girls who work there. Fortunately, these joints are fairly obvious, advertising their services with neon lights and photographs of scantily-clad girls, and its not difficult to avoid them. They appear to be a dying species, being replaced in city centres by more profitable and fashionable rock bars and cafes. If in doubt about the reputation of a place, clearly establish the prices before ordering anything.
Istanbul is an old old city, you can see the remains of many ancient civilizations and their culture in harmony with Turkish culture. The old versus the new, the traditional versus the modern is a conflict a visitor often observes. The city is full of contrasts, and colorful views,